Liputan6.com, Jakarta - Sekitar pukul 17.00 WIB, WhatsApp, Facebook, dan Instagram down alias tumbang secara bersamaan.
Akibatnya, ketiga aplikasi pun tidak bisa diakses oleh puluhan juta penggunannya di berbagai negara.
Adapun negara yang terkena dampaknya adalah Indonesia, sebagian Asia, Eropa, Hong Kong, India, sebagian Amerika Serikat, Rusia, dan Jepang.
Namun, ketiga platform digital milik Facebook yang tumbang inipun berangsur kembali normal.
Sekitar pukul 20.06 WIB, baik layanan WhatsApp, Facebook, dan Instagram pun sudah pulih secara normal.
(Ysl/Isk)
Warganet Keluh-Kesah di Twitter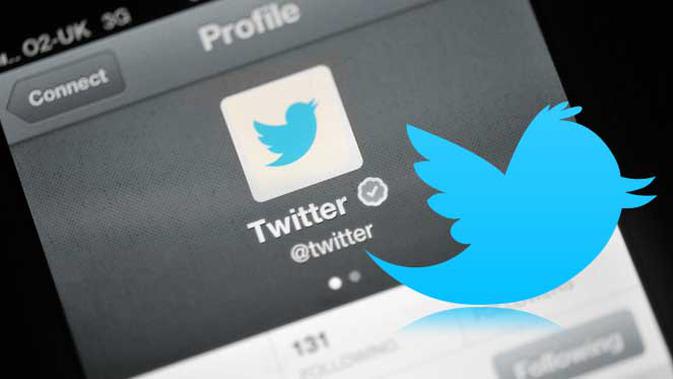 Lebih lanjut, tumbangnya Facebook, WhatsApp, dan Instagram pun dicuitkan di Twitter.
Tagar #whatsappdown, #instagramdown, hingga #FacebookDown sukses menjadi trending topic di linimasa Twitter Indonesia hingga world wide alias seluruh dunia.
Rupanya, para pengguna Facebook, WhatsApp, dan Instagram mencari hiburan lain di Twitter saat ketiga platform tersebut tumbang.
Berikut adalah sejumlah hal yang dikicaukan warganet di Twitter terkait dengan tumbangnya layanan Facebook cs. 
People moving to twitter right now be like ...#WhatsAppDown pic.twitter.com/ZuM5sQKdJG

— Ahmed El Gabry (@ahmeddelgabry) April 14, 2019
#whatsappdown Me without whatsapp be like... pic.twitter.com/6wxXTVeaxS

— F A N I (@Faniyachan) April 14, 2019
Pengguna internet di bawah ini beralih ke Twitter setelah dirinya mencoba me-refresh jaringan smartphone-nya. Namun rupanya memang Facebook, WhatsApp, dan Instagram yang tumbang.
You have no idea how many times i restart my phone and disconnect wifi!!!!!!!!!! #whatsappdown pic.twitter.com/hBpEeNpXiZ

— LoL Man (@Sarcastic010) April 14, 2019
Lain lagi dengan pengguna di bawah ini yang menunjukkan meme kocak, di mana Facebook, Whatsapp, dan Instagram tumbang namun Twitter dan Tumblr masih bisa diakses.
This is the BEST meme!!! 😂😂😂#FacebookDown #InstagramDown #WhatsAppDown pic.twitter.com/347wu1OLpv

— Brent Lindeque (@BrentLindeque) April 14, 2019
Am I the only one who had no idea whatsapp was down #whatsappdown pic.twitter.com/s8m4rFxu1V

— tsong@pr!nc€🇿🇦 (@Matimumakondo) April 14, 2019
Facebook, WhatsApp, dan Instagram Tumbang, Meme Kocak Berseliweran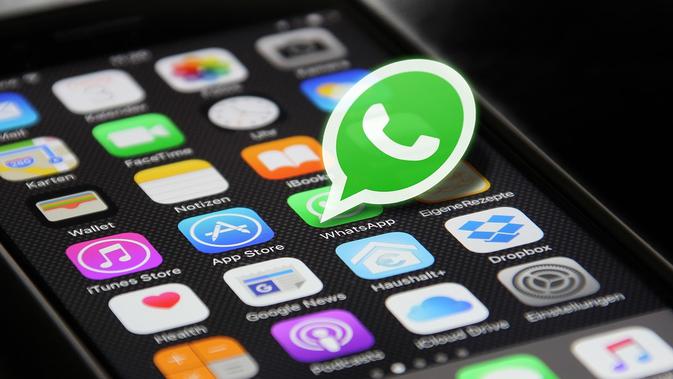 Tidak bisa diaksesnya ketiga layanan media sosial ini, dikeluhkan pengguna yang lari ke Twitter.
Lucunya, ada pula yang memanfaatkan momen tersebut dengan menggunggah lelucon meme-meme sarkas yang menyindir media sosial milik Mark Zuckerberg tersebut.
Beberapa meme bahkan menyinggung soal pengguna yang beralih ke aplikasi pesan instan saingan WhatsApp, yakni Telegram, karena diklaim tidak pernah eror.
Meme-meme ini pun bersamaan muncul dengan tagar #FacebookDown, #WhatsAppDown, dan #InstagramDown yang bertengger di ketiga peringkat trending topic global. 
Untuk lebih lengkapnya, kamu bisa simak kumpulan meme-meme tersebut berikut ini. 
WhatsApp and Instagram: 💤💤Twitter and Telegram:#whatsappdown #instagramdown pic.twitter.com/7G2KsAbjC2

— 🌹 Noah 🌹 (@cambnots) April 14, 2019
Telegram right now pic.twitter.com/TKlrmLspaS

— katy (@katysyz) April 14, 2019
telegram 4life 😆 . pic.twitter.com/2UrKuhwMK8

— Mzn (@balingkashut) April 14, 2019
How Facebook,Instagram WhatsApp gang is holding twitter#WhatsApp #whatsappdown pic.twitter.com/3lXRRSwIDZ

— McMyc (@Its_WNMichael) April 14, 2019
*message not sending* me: turn off and turn on mobile data also wifi.whatsapp: *message not sending*me: *restart phone more than 10 times*whatsapp: *still not workingme: turn on twitter and it's work :) #whatsappdown #instagramdown pic.twitter.com/zI5NFQ5VBf

— laikuanlin🌙 (@naddyyyyyyys) April 14, 2019
WhatsApp goes down Instagram goes down Facebook goes down Twitter: pic.twitter.com/C2bQl1TuFP

— Fawaz Alsheha (@AlshehaFawaz) April 14, 2019
So now Facebook whatsapp and insta people are gonna come to twitter. #FacebookDown #instagramdown #whatsappdown pic.twitter.com/jTrUhNUjn2

— . (@Chapter5XO) April 14, 2019
The reaction of Twittos after instagram and WhatsApp down simultaneusly #whatsappdown pic.twitter.com/SyGAMFO2hh

— Shuryu (@TedTedd01) April 14, 2019
Mood Without Facebook n whatsApp n instagram : #الواتساب pic.twitter.com/O5CXxzSp33

— S A L M A H 🍂 (@simo_k_k) April 14, 2019
*whatsapp dengan instagram down*me: pic.twitter.com/NESZsnqfjr

— nickelodean (@Izdnrdn) April 14, 2019
TWITTER & TELEGRAM avid users right now:#SemuanyaBOLA#FacebookDOWN#WhatsAppDown#TelegramDown📷: @FASelangorMy pic.twitter.com/wi5KJjA2rO

— Semuanya BOLA (@mysemuanyabola) April 14, 2019
Me: *checks Wi-Fi *disconnects from Wi-Fi*reconnects to Wi-Fi*checks WhatsApp*restarts phone*checks WhatsApp*checks Facebook & Instagram*checks Wi-Fi💡#instagramdown#FacebookDown*#whatsappdown finally checks Twitter pic.twitter.com/RYqIgcrq0z

— LoL Man (@Sarcastic010) April 14, 2019
Me @instagram rn : pic.twitter.com/awGJEhR4Lp

— alisha (@xxlostselfx) April 14, 2019
How I'm looking at Instagram waiting for it to work. #instagramisdown pic.twitter.com/sfAIUN6ObP

— Jay (@OJayJuiced) April 14, 2019
 (Ysl/Isk)
Lanjutkan Membaca ↓